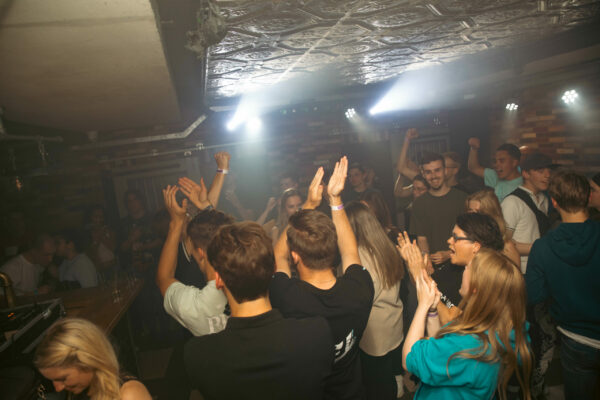 The INTRO Festival pre-party; Battle of The DJs 2023 is getting closer! The battle will take place this year on June 1 at Café Lalala in Den Bosch. Walk-in for visitors starts at 9 p.m. and the first DJ will start playing at 10 p.m. Upon entering you can leave your coat in a paid wardrobe. We don't work with tokens, you can pay by card at the bar just like normal! Curious which DJs will compete this evening? Take a look at our Instagram or Facebook channel, from May 19, days a DJ will be announced every day for six days! Your opinion also counts on this evening! In addition to a jury prize, an audience prize will be awarded to one of the DJs.
In addition to enjoying a lot of new DJ talent in Den Bosch on this evening, it is also possible to contribute to a good cause! For only €2,- you can buy a raffle ticket with which you can win a number of cool prizes. The proceeds from these raffle tickets go to Wensambulance Brabant. This charity makes the most beautiful last wishes come true.
Oh and by the way! During the evening there will be a photographer who will take pictures of the pre-party. Don't want to be in the picture? Send an email to introfestival@avans.nl. See you June 1!!!!
Instagram: introfestivaldenbosch
Facebook: INTRO Festival Den Bosch